A BRIEF HISTORY

The main aims of the Historic Motorcycle Club are the preservation, use, appreciation and enjoyment of veteran, vintage and classic motorcycles manufactured prior to the 1st of January 1976.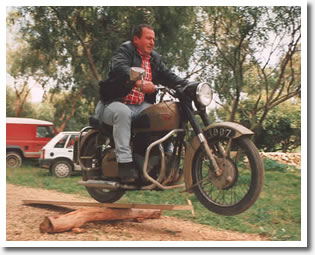 The club enjoys respect both locally and abroad and is well-known for being one of the most innovative and active vintage vehicle organizations in Malta. The HMC has organized 24-hour marathons in aid of charity, Exhibitions, Rallies, trips to Sicily, a Motorcycle Safety Riding Campaign, International Classic Motorcycle Weekends, cultural tours and others.

ELIGIBILITY

All motorcycles manufactured before January 1976 except choppers are eligible.

EVENTS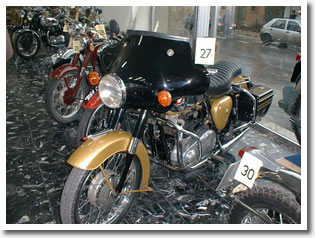 One of the secrets of the Club's success lies in the "ride them don't hide them" mentality. Motorcycles were made to be ridden so the club's annual calendar of events includes various motorcycle runs, rallies, skilled riding tests, gymkhanas and club nights.

The HMC also organizes exhibitions where one can admire over a century of local transport heritage and motorcycling history.

RESTORATIONS

The restoration of classic motorcycles is a very important and absorbing part of this hobby. The Historic Motorcycle Club supports its members by providing technical information and research which it has painstakingly collected over the years.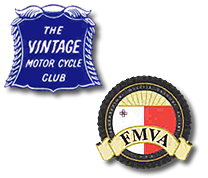 HMC members can also seek help from the VINTAGE MOTOR CYCLE CLUB (VMCC) of Great Britain to which the HMC is officially affiliated. This gives HMC members the right to access loads of archive material. Other services include a vintage tyre and a transfer scheme, a brake block and marque specialist scheme.

FMVA

The HMC is also a founding member of the Federazzjoni Maltija Vetturi Antiki (FMVA). This Federation was the catalyst behind the favourable concessions enjoyed by vintage vehicles in Malta.

OUR SOCIAL FABRIC

Although all the above is very important, the most important component of any club is its members. We pride ourselves on the fact that we run a friendly, relaxed and inviting club that makes people feel welcome. Our events are open to all family members and we especially encourage children and young adults to take up an interest in classic motorcycles.